Choosing the Right PaaS Consulting Service for Your Business: A Comprehensive Guide
In today's digital landscape, businesses are increasingly turning to Platform as a Service (PaaS) solutions to streamline their operations and drive growth. PaaS consulting services play a crucial role in helping businesses navigate the complex world of cloud computing, selecting the right platform, and ensuring a seamless implementation. In this comprehensive guide, we will explore the key factors to consider when choosing the ideal PaaS consulting service for your business.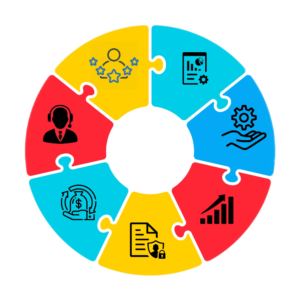 Assess Your Business Needs:
Before diving into the selection process, it's important to evaluate your specific business needs. Consider factors such as your industry, company size, budget, growth plans, and existing technology infrastructure. Identify pain points, bottlenecks, or areas that require improvement. This initial assessment will provide a solid foundation for choosing a PaaS consulting service that aligns with your unique requirements.
Expertise and Experience:
When selecting a PaaS consulting service, prioritize providers with a proven track record and expertise in working with businesses. Look for consultants who possess a deep understanding of your industry and have successfully implemented PaaS solutions for companies similar to yours. Check for certifications, case studies, and client testimonials to gauge their level of experience and client satisfaction.
Comprehensive Service Offerings:
Evaluate the range of services offered by PaaS consultants. Ideally, you should choose a consulting service that offers end-to-end solutions, including strategy development, platform selection, implementation, integration, training, and ongoing support. A comprehensive service offering ensures that your business receives continuous guidance throughout the entire PaaS adoption journey.
Customization and Scalability:
Every business has unique requirements, so it's important to choose a PaaS consulting service that offers customization options. Ensure that the consultant can tailor the PaaS solution to meet your specific needs, allowing for scalability as your business grows. Flexibility in terms of selecting modules and integrations is also crucial to ensure seamless compatibility with your existing systems.
Data Security and Compliance:
Businesses handle sensitive data, making data security and compliance a top priority. When considering a PaaS consulting service, inquire about their security protocols, encryption standards, and compliance certifications. Look for consultants who prioritize data privacy and have a robust security framework in place, protecting your business from potential breaches.
Pricing Structure and Return on Investment:
Businesses often operate on limited budgets, so it's essential to consider the pricing structure of PaaS consulting services. Evaluate the cost-effectiveness of the services offered and compare them to the potential return on investment. Look for consultants who provide transparent pricing models, allowing you to budget accordingly and ensure that the benefits outweigh the costs.
Client Support and Training:
Strong client support and training are vital for a successful PaaS implementation. Inquire about the level of support provided by the consulting service, including response times, communication channels, and escalation procedures. Additionally, ask about the availability of training programs to upskill your team and maximize the value derived from the PaaS solution.
Why choose CloudZenix as your PaaS Consulting partner?

Choosing the right PaaS consulting service for your business is a critical decision that can significantly impact your digital transformation journey. By following the comprehensive guide outlined above and considering the specific needs of our buyer persona, you can make an informed decision that aligns with your goals and sets your business up for long-term success. Remember, a reputable PaaS consulting service will not only help you select and implement the right platform but also provide ongoing support to ensure a seamless and efficient transition to the cloud.
CloudZenix today to explore how their PaaS consulting services can help your business thrive in the dynamic world of technology. Contact Us!